To Whom It May Interest.
I'm planning to do a tidy up session on Tuesday 10/07/2018 of the 3dtechs area view picture of the area I'm talking about.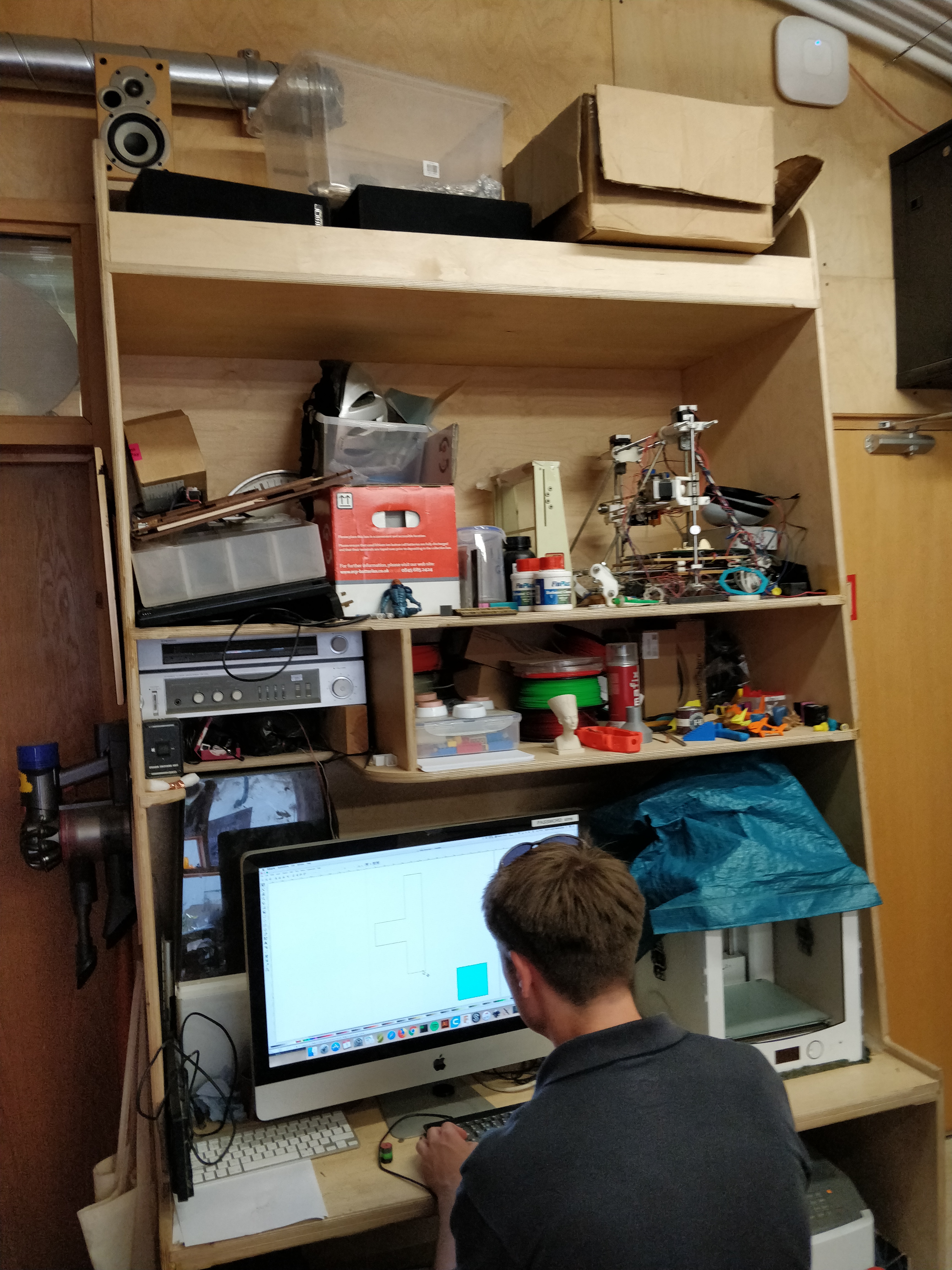 Why: there is a 3d printer group build being prepared and @3dtechs need to use the area in relation to that project. and it's a mess so at one point someone need to take action.
So there is a bunch of stuff on the top shelves that will be moved either to the snug or the don't what to do boxes.
There is a bunch of filament if there is a name on it I will contact you otherwise it will become 3dtechs property.
From a quick look Dermot printer is ok and he told me he got plan for it.
After there is a bunch of none 3dtechs items
ubuntu laptop ? -> snug
bicycle helmet ? -> give away box
a couple of corrosive material that we most likely not allowed to use/store in the space ? -> bin
some sort of router/mill ? -> snug
that beige thing ? -> snug
clock ? -> snug
some yellow ink with @electronoob name on it ? -> ?
boxes of stuff that I will go through and make executive decision about it
Please pick your stuff if any of it it's yours. Many thanks in advance.